Who We Are
Welcome to Universal Hospital
At Universal Hospital, our constant endeavour is to return our guests' trust with services worth their expectations,
which is why we put our heart and soul into our vision, mission, and values.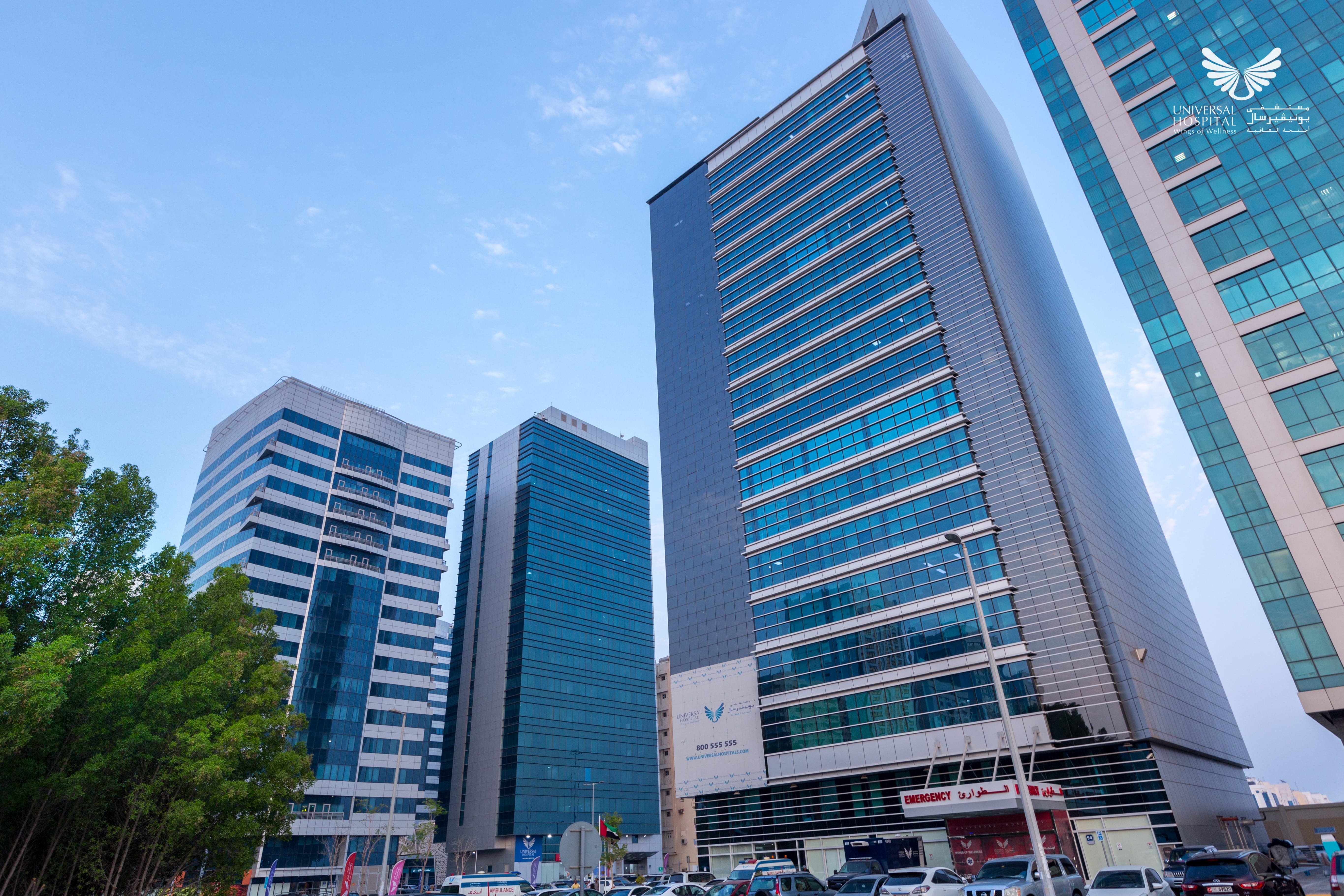 Who we are
---
We are a team of highly-qualified and experienced multinational medical professionals dedicated to serving patients with individualized attention and compassionate care through the Wings of Wellness. The Abu Dhabi facility houses 18 Departments in 37 clinical floors of the two towers in the center of the city, providing evidence-based clinical care to over 187 different nationalities, who call the UAE home. We believe that harmony is built around diversity. Our multidisciplinary approach to healthcare expresses how the teams from different departments work smoothly alongside each other to provide the best care for your overall well-being. Today, Universal Hospital has grown not only as a leading healthcare provider across the UAE but also as a specialized and dedicated family who value preventive healthcare evident in our screening programs. As our way of giving back to the community, we organize health awareness campaigns throughout the year, providing free health services to the populace.

Our Values
To provide health care through the Wings of Wellness across our community and beyond.