Doctor of Wellness
Doctor Dr Krishnan R Pillai
Go Back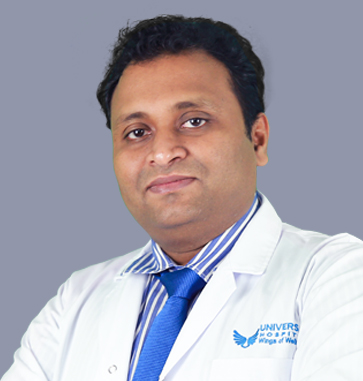 Dr Krishnan R Pillai
Physical Medical & Rehabilitation
Specialist

EDUCATION
---
MBBS from TD Medical College Alappuzha ,Kerala, INDIA MD from Annamalai University, Tamil Nadu, India
EXPERIENCE
---
Assistant Professor and Consultant in Physical Medicine and Rehabilitation in Amrita Institute of Medical Sciences, Kochi, Kerala from July 2014 to May 2017.
Consultant in PMR and Head of Neuro Rehabilitation in Indo American Hospital Brain and Spine center Vaikom Kerala from June 2017 to Feb 2018.
Freelance consultant in PMR in SKP hospital Mavelikara from March to May 2018. Was an clinical Observer in PMR and Orthopedics in Resurgens Orthopedics in Atlanta , Georgia in 2007 and 2008.
INTEREST
---
Stroke Rehabilitation
Spinal cord injury rehabilitation
Musculoskeletal Rehabilitation
Rehabilitation in Rheumatology
Orthopedic Rehabilitation
RECOGNITION
---